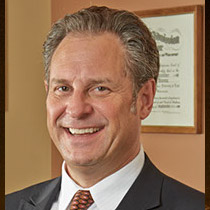 Gregory Strasser
PRESIDENT
Greg is a founding board member of the FBHPS. He grew up in Marathon County and graduated from the University of Wisconsin – Madison in 1985 (B.A. – History, with distinction). He obtained his law degree from Hamline University School of Law in 1988 and practiced as a civil trial attorney in Wausau until August of 2016, when he became a State of Wisconsin Circuit Court Judge in Marathon County (Branch IV). His love of history drew him to the Fromm property in Hamburg and the legacy created there. His love of the community compelled him to help preserve that legacy.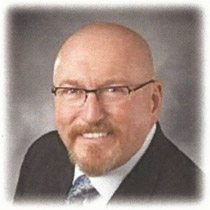 Fred Lundin
TREASURER
In 1975 Lundin purchased the accounting firm of E.C. "Mark" Koenig, CPA. Prior to entering public accounting, Mr. Koenig had been the treasurer and chief financial officer of the Fromm companies. Throughout the next two decades, Lundin met many people involved with the Fromm business ventures and developed a basic knowledge of the family history. Greg Strasser contacted Lundin about getting involved with the FBHPS, as treasurer, reviving Lundin's prior interest and historical curiosity.
After practicing public accounting for forty years, Lundin recently merged his practice into KerberRose, S.C., a public accounting firm with nine offices throughout northeast and central Wisconsin. Lundin continues to work with them, primarily practicing in the business valuation and forensic accounting areas.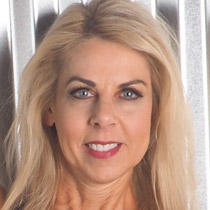 Carla Beams
DIRECTOR
Carla Beams was born and raised in the Hamburg, Wisconsin area. Beams, her grandparents, parents, and siblings were employees at Fromm Brothers. Beams received a four-year Walter and Mabel Fromm scholarship in 1979, completing a BS in Child Development and Family Life from UW-Stout in 1983. Beams joined the Army Reserve in 1986, first as an enlisted soldier, and she later joined the ROTC program at UW-Platteville. Beams was commissioned a Second Lieutenant, Medical Service Corps officer in 1988. This same year, Beams completed a MS in Counseling from UW-Platteville. Beams worked several years for various mental health agencies while serving actively in Army Reserve medical units. In 1997, she joined the active Army and retired in December 2016 after 30 years of service.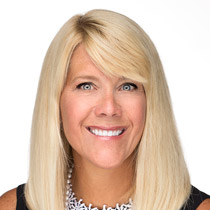 Julie Bollmann
DIRECTOR
Julie Bollmann grew up in Davenport, Iowa and graduated from Colorado State University with a degree in Business Administration, concentrating in Marketing. Professionally, she is now in charge of Continuing Education at the University of Wisconsin – Marathon County. In 2007, Julie and her family relocated from Louisville, Kentucky to Wausau. Upon arriving in central Wisconsin, she read the book Bright with Silver and became intrigued with the Fromm Brothers. Her passion for history and love of antiques have motivated her extensive volunteer service to organizations like the Kentucky Society of Colonial Dames and its Liberty Hall property and the Wisconsin Society of Colonial Dames and its Historical Indian Agency House property, among other organizations. She treasures how the unique Fromm Farm parcel offers such a perfect snapshot back into time!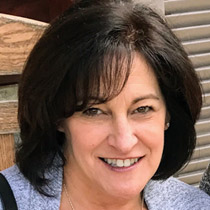 Cheryl Brickner
DIRECTOR
After receiving an Associate Degree from NTC, Cheryl Brickner worked in the insurance industry until April 1986. Brickner attended UWSP receiving a BA in English in 2007 and an MST in English with honors in 2009. She has been an Associate Lecturer in the English Department at UWSP since 2009. In 1997, she and her husband, Mike, began a charitable organization in Marathon County, in memory of their two daughters, which continues today. Brickner joined the board of FBHPS in the spring of 2017. Brickner and her family live near the Fromm Bros. Ranch and share an interest to preserve this historical property for future generations.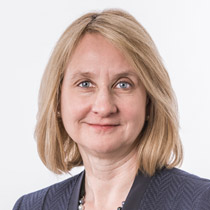 Juli Fournier
DIRECTOR
Juli Fournier has been a board member since inception of FBHPS. Juli graduated from the University of Wisconsin- Madison in 1983 and received her law degree, with honors, from the University of Texas School of Law in 1986. She is now managing partner of Stephenson Fournier (www.stephensonlaw.com) and practices corporate law in Houston. Juli is a proud granddaughter of Edward and Alice Fromm.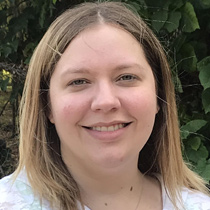 Amy Hinz
DIRECTOR
Amy earned an Associates Degree at UWMC. Amy works at Aspirus Wausau Hospital in cardiac surgery. She was the recipient of the Fromm Bros. Scholarship in 2000. Amy's grandparents worked for Fromm Bros., and her parents and other family members also were employed at Fromm Bros., periodically. Her grandfather brought pelts to the buyers at their tables for inspection. Amy's grandmother entertained buyers in the clubhouse, at one point. The family connections and the scholarship award fueled Amy's decision to join the FBHPS board.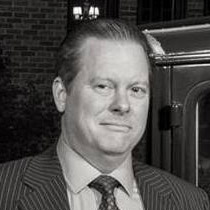 Jon Mason
DIRECTOR
Jon Mason is a charter board member of FBHPS. He previously resided at the Fromm Bros. ranch for nearly 20 years. Mason has a strong background in Fromm Bros. history and serves as the "unofficial" historian and archivist for the group.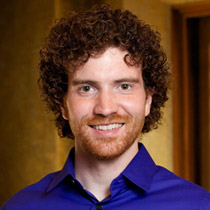 Bryan Nieman
DIRECTOR
Bryan Nieman is a descendent of both the Nieman and Fromm family. Nieman's great grandmother, Erna, is a sister of the Fromm Brothers. Erna married Nieman's great grandfather, Edwin Sr., and with this marriage came 12 pair of silver fox. This marriage marked the beginning of the fox era in the Mequon/Thiensville/Cedarburg area. Today, Nieman and his brother Dan are proud to represent the 5th generation of the Fromm family business: Fromm Family Pet Food.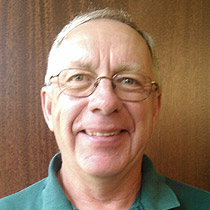 John Sturm
DIRECTOR
John Sturm is a former corporate vice president and secretary of Fromm Brothers.  Sturm is, perhaps, the only person in this position who was not a family member.  Sturm has deep ties to Fromm Brothers. In the last ten years of the corporation's operations, Sturm was initially hired to do computer programming for fox genetics and bloodlines research, this eventually expanded to many other areas of operation. Sturm's job duties were diverse; he handled many of the day-to-day functions in the office including accounting, ginseng shipments, interviewing and hiring new employees, and ordering supplies.  Sturm hopes to pass his knowledge of operations and history on to be documented for future generations.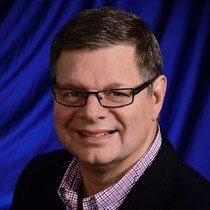 Keene Winters
DIRECTOR
Keene Winters is a small business owner whose family roots run deep in the Wausau and Merrill areas. He is a member of the Pomeranian Club of Central Wisconsin and serves as a gubernatorial appointee to the Board of Curators of the Wisconsin Historical Society. Winters is a graduate of Wausau West High School and attended UW-Marathon County before receiving a BA with Honors and an MBA from UW-Madison. Additional information can be found at www.KeeneWinters.com.